LEAP-45: Coinstore to Fork and Self-Host Lyra
| | |
| --- | --- |
| Author | |
| Status | Draft |
| Created | 2023-01-21 |
Simple Summary
The passing of this proposal will allow Coinstore to host Lyra's frontend on Coinstore's centralised exchange. This is will be the first true integration between DeFi and CeFi, Coinstore will be working closely with Lyra in regards with the integration of the proposed fork.
Abstract
We propose to fork and self-host Lyra's most up to date and stable open source UI/UX for a 3 year period, if one is not available then a fork of a prefered interface will be hosted instead. Lyra will be featured on Coinstore's discover page as "Lyra Finance". We are requesting 170,000 $LYRA pre-deployment and 5% reward per trade with a max cap of 3,000,000 $LYRA once fork is live. The terms of this agreement should be reviewed and evaluated in May 2023, if terms are to be amended a subsequent LEAP will be deployed.
Motivation
Since the crash of FTX, many people lost total trust in CEXs with Binance showing outflows of up to 12.5B in as little as 30days. Likewise as a CEX, we noticed the shift of funds to custody wallets however we were mistaked. It wasn't just CEXs that they were lost in trust in, it was about losing trust with the regulators, licenses and governments. The FTX crash may have made this industry fall back a couple of years but I think it showed the people even the regulated, licensed, government-backed entities can fall. The choice was obvious, transparency is much more desired now. Therefore it's time for DeFi to shine, it's made by the masses, for the masses.
As for the UI/UX hosting with Coinstore, I believe the value and target audience are non-natives with Coinstore to bridge, Lyra's community to Educate. We will be working towards our shared goal of DeFi adoption and it's definitely going to be a long and tough road ahead. However, me, my team and Coinstore are ready to commit to a long term partnerhship, I believe our ultimate goal is about targeting non-natives with our end game being mass adoption.
Overview
This partnerhhip would mean Lyra will be exposed to a new stream of users and Coinstore to the DeFi community. I believe the success of this LEAP will start the first of many LEAPs we will be working even closer with the implementation of Lyra's UI/UX. With Lyra's UI/UX being live, we will be launching our DeFi academy as well in support of Lyra. This is where users unfamiliar with DeFi are able to understand, this way we can facilitate and welcome new users of DeFi, beginning with Lyra.
Coinstore currently has 2.3 to 2.4 (KYC) million users, mainily in the SEA region. Peak daily VOL @ ~630M (2022), minimum daily VOL 20M (2022), Current daily VOL ~144M. Ranked #21 on CG, #77 on CMC. (Accurate at time of writing)
Coinstore will be fork Lyra's UI/UX - lyrafinance/lyra-js and host Lyra's interface on our discover page. No other smart contracts will be builted or integrated between Lyra and Coinstore's platform. This way users can have a much better UX by directly interacting with Lyra as opposted to hosting Lyra on webview, a redundant additional layer. When someone interacts with Lyra, the interaction is registered directly with the native Lyra platform. There he won't be a need for an additional smart contracts for this setup. Additionally, our tech team can be easily configure/customised/restyled the interface with minimal effort. Hence making everything as streamlined a posible. With the API connection to Lyra's backend live, the interface would works pretty much similar to Lyra's DAPP with minute differeneces in styling/design.
Technical Specification
Coinstore to host the latest stable UI/UX fork of Lyra. (lyrafinance/lyra-js)
If not available, a prefered fork/branch will be hosted.
Lyra's team to provide backend support for the duration of the partnership.
UI hosted as Lyra Finance.
Address : 0x1390e61Ac63c56e80649bD1405AdC6E3D4a069ad
Preview for Lyra feature :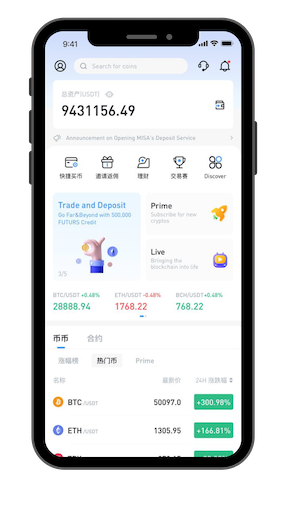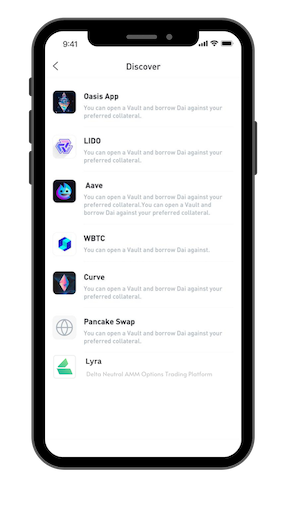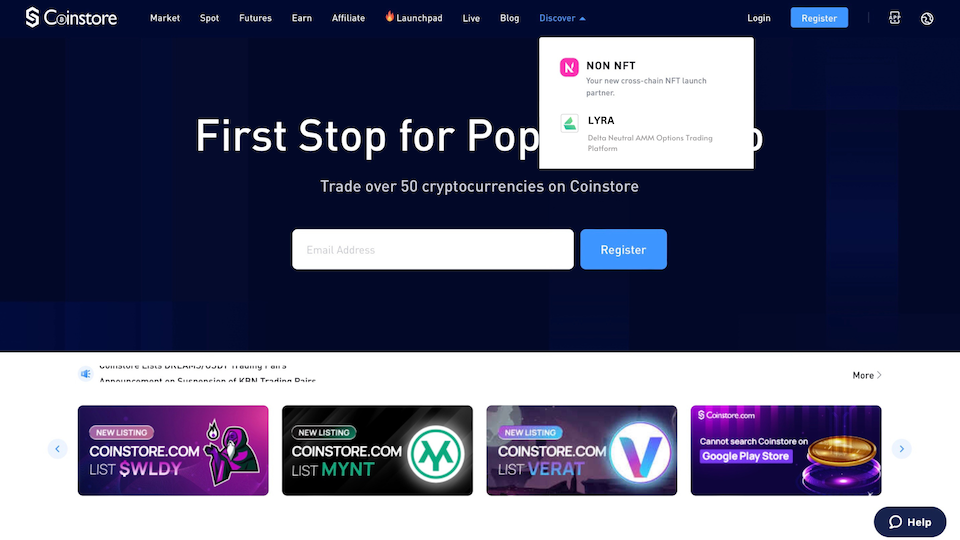 Configurable Values
Hosting period : 3 Years
Incentives for hosting: 150,000 $LYRA.
Copyright
Copyright and related rights waived via CC0